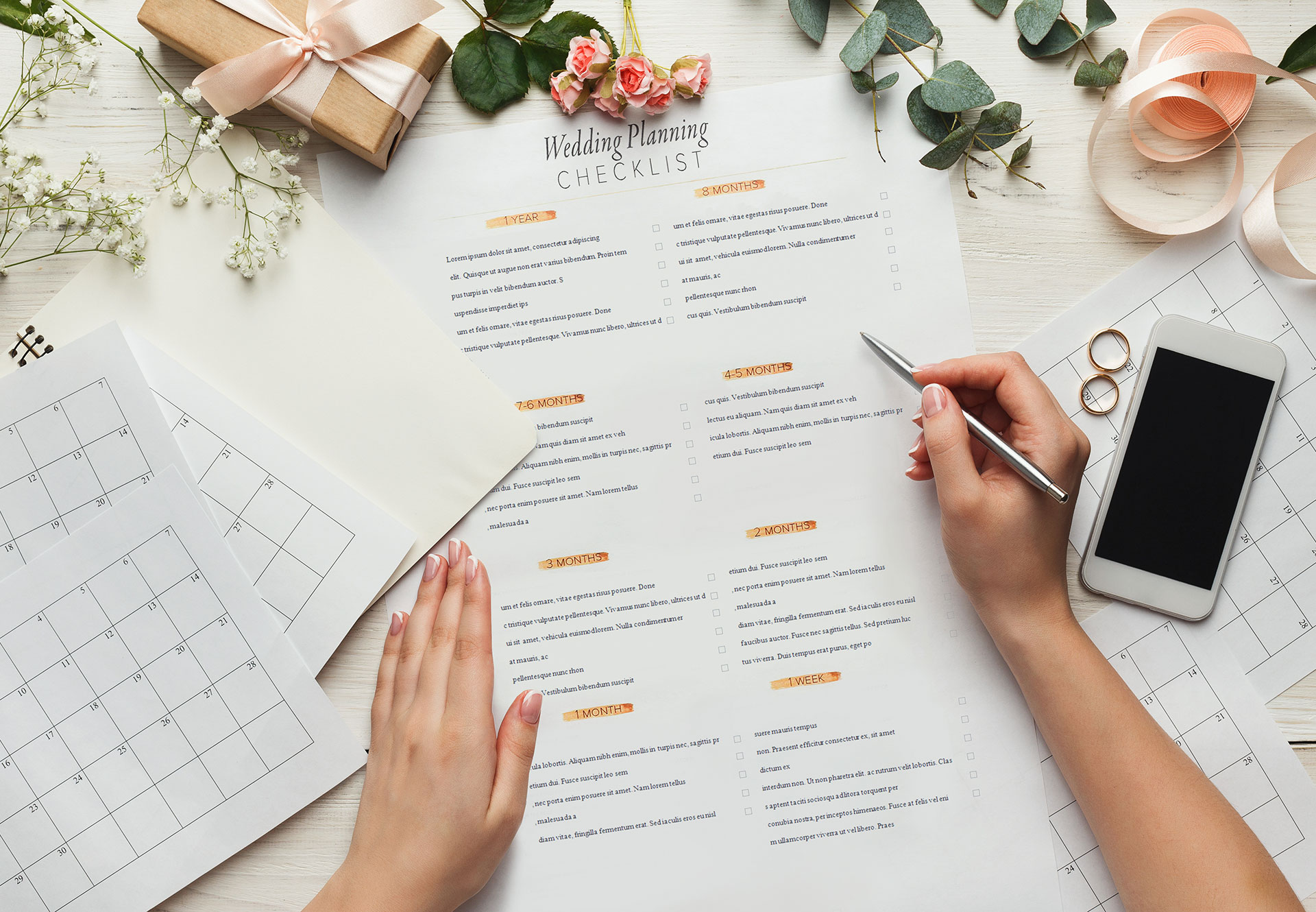 Congratulations on your upcoming wedding! As a transportation professional, I understand the importance of ensuring that every aspect of your big day is flawless. Often overlooked in wedding planning, transportation plays a vital role in making sure everything runs smoothly. To assist you in making the perfect choice, let's explore the differences between point-to-point transfers and hourly charters, along with the various options available, such as limousines, party buses, and motorcoaches, to fulfill all your transportation needs.
Point-to-Point Transfers
For couples seeking a seamless and efficient transportation solution, point-to-point transfers are an excellent choice. This option involves a direct transfer from one specific location to another, whether it's from the hotel to the venue or from the reception to the hotel. With our professional services, rest assured that your wedding party will arrive on time and in style, setting the perfect tone for your special day.
Hourly Charter
If you desire more flexibility and freedom during your wedding day, consider an hourly charter. With this option, you'll have a dedicated vehicle and driver at your disposal for the duration of your event. Whether you wish to make multiple stops for photos at scenic locations or need to accommodate varying schedules, our hourly charter service is designed to cater to your unique wedding transportation needs. Additionally, the vehicles can also be used for shuttling guests back and forth between venues.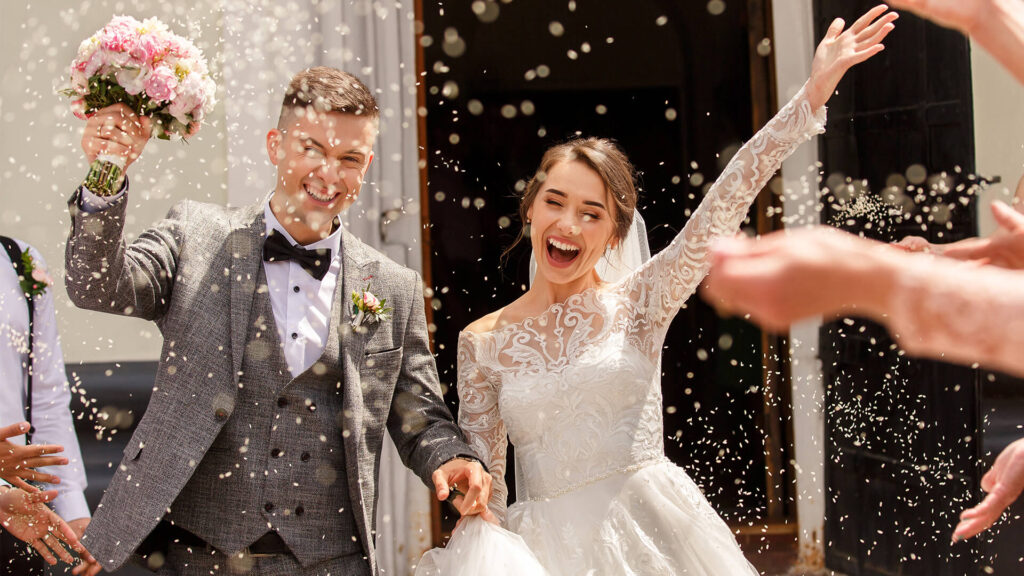 Vehicle Options: Limousines, Party Buses, and Motorcoaches
Limousines: Add an element of timeless elegance to your wedding day with our luxurious limousines. Perfect for the bride and groom's romantic getaway car!
Party Buses: If you're ready to kickstart the celebration right after the ceremony, our party buses are the way to go! With spacious interiors, party lighting, and entertainment systems, these buses are perfect for accommodating larger groups and ensuring the fun never stops. Choose from a range of sizes, including 10, 14, 24, 33, and 40 passenger options, to fit your guest list perfectly.
Motorcoaches: When your wedding guest list includes a significant number of attendees, our comfortable motorcoaches are the practical choice. These spacious vehicles can transport large groups together, ensuring that everyone arrives at the destination on time and in comfort. We offer motorcoaches in 40 and 50 passenger sizes, providing an excellent cost-effective option for larger parties.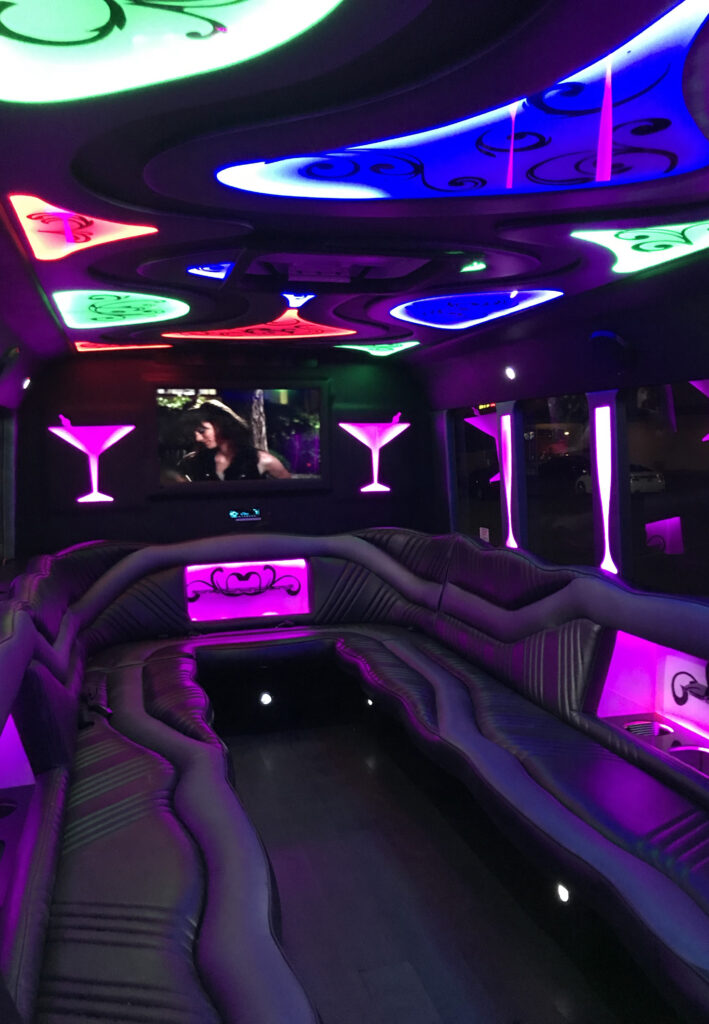 Transportation Needs on Your Wedding Day
Understanding your transportation needs is crucial to ensuring a smooth and stress-free wedding day. Here are some common transportation requirements that arise during a wedding event:
Ceremony Arrival: Ensure that the bride's party and the groom's party arrive at the venue early for photos. Our Mercedes Party Buses are the ideal solution for easy transportation, especially if they are staying at different locations. These vehicles can also double back to pick up family members and guests, ensuring everyone's timely arrival.
Guest Transportation: Demonstrate your thoughtfulness by arranging transportation for out-of-town guests from the hotel to the ceremony and reception venues. This ensures that everyone arrives safely and on time, leaving a lasting impression of hospitality.
Photo Session or Off-site Church Ceremony: Opt for an hourly charter if you require multiple stops, such as from the hotel to the church, a photo stop, and finally to the reception venue. This flexibility allows you to capture those cherished moments without any rush. For example, if you are getting married at Brophy Chapel but your reception is at the Biltmore, this type of hourly charter could work for your bridal party and guests.
Reception Departure: Ensure that your bridal party and guests have a safe ride back home after the festivities. Our 50-passenger coaches are an excellent option, especially for venues located far outside the Phoenix and Scottsdale city centers. Venues like the Paseo or the Willow have stunning views but are an hour plus from most resorts and hotels. Reserving wedding transportation for your guests is a lovely courtesy in these situations!
Example of Typical Wedding Transportation
Choosing the right wedding transportation is a crucial decision in making your special day truly perfect. Whether you opt for a streamlined point-to-point transfer or an hourly charter for added flexibility, we offer options to cater to every need. With our range of luxurious limousines, lively party buses, and spacious motorcoaches, your wedding transportation will be an unforgettable experience for all.
As dedicated transportation professionals, we are here to make your wedding day seamless and stress-free. Feel free to reach out via live chat to discuss your preferences and needs! Your wedding day is a momentous occasion, and together, we'll make it a day to remember for a lifetime!