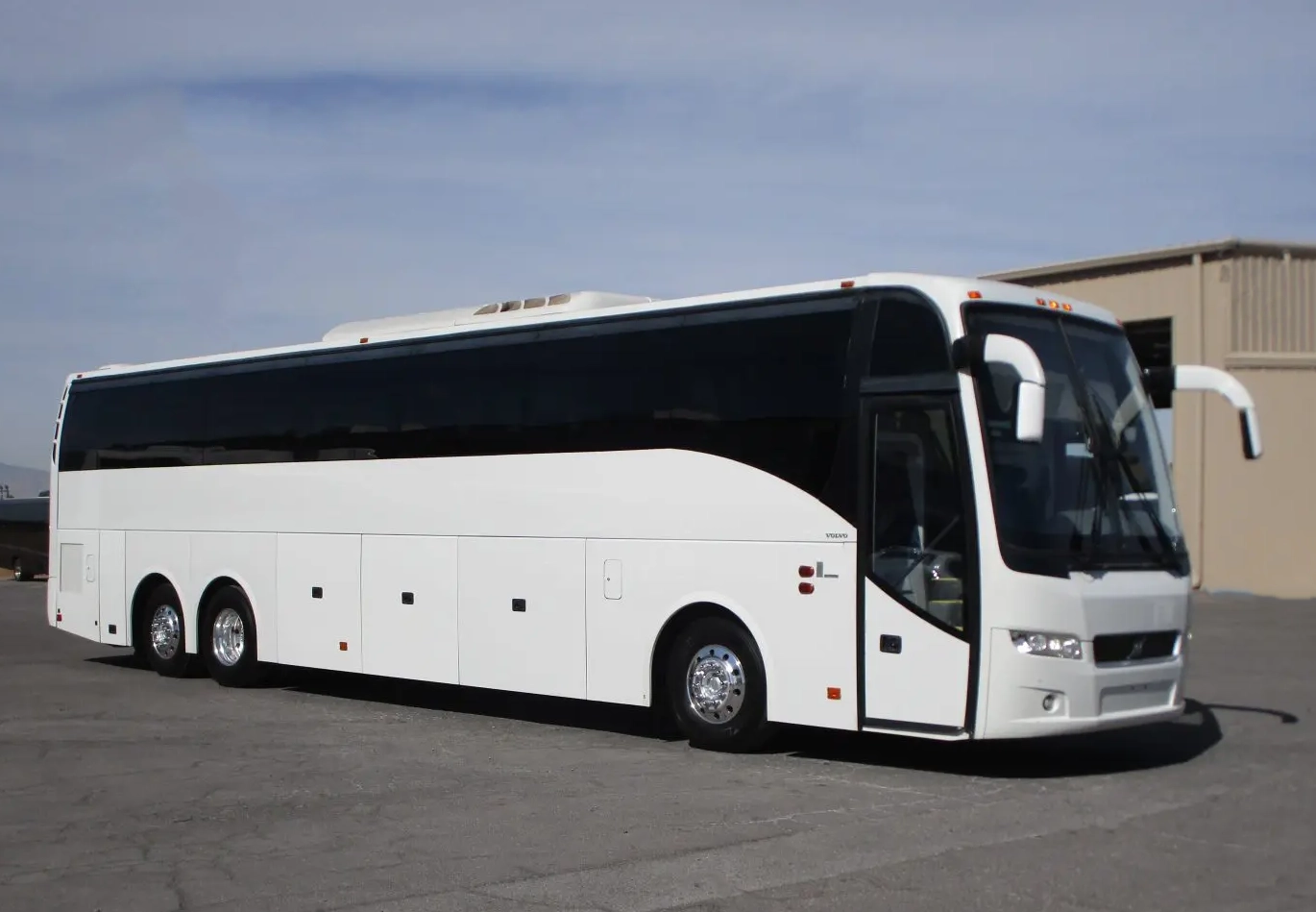 50 passenger, Charter Bus

This motorcoach has a spacious interior with comfortable seating, making it perfect for your medium to large sized group. With all the amenities of a full size coach, you'll be traveling in style.

The 50 passenger motorcoach is equipped with comfortable seating, air conditioning, and other amenities.  Used for a wide range of purposes, the charter bus is perfect for long distance travel, tours, sporting events, as well as local transportation for weddings, corporate events, school field trips, and other group activities.

The 50 passenger motor coach is a convenient and comfortable way for groups to travel together.

Motorcoach Amenities

Wheel Chair Lift Equipped
Sparkling Clean Rear Lavatory
4 Large Audio/Visual Monitors
PA with Tourseat Microphone
Comfortable Reclining Seats with Arm Rests
3 Point Seat Belts
Foot Rests and Magazine Nets
Large Tinted Windows
LED Interior Lighting
Overhead A/C

Storage and Guest Count

The underneath storage bins accommodate gear for a local sports teams or luggage for a large groups traveling out of state.  Seating capacity is at 50 seats.

Popular Services

Corporate Dinners – a 4 hour evening charter to take a large group to dinner

Airport Shuttling – a large convention group arriving at the airport, this motorcoach can make several trips over the course of the morning or afternoon to get the entire group from the airport to the hotel.

Wedding Transportation – shutting a large group of guest from the hotel block to the venue pre and post wedding

Disneyland and California Trips – road trips with overnight stays in California, the luggage space and seating capacity make this motorcoach a perfect option.

Book in Advance

If your plans fall on a weekend, Fridays and Saturdays sell out very quickly! It's recommended you reserve your charter bus as soon as possible!