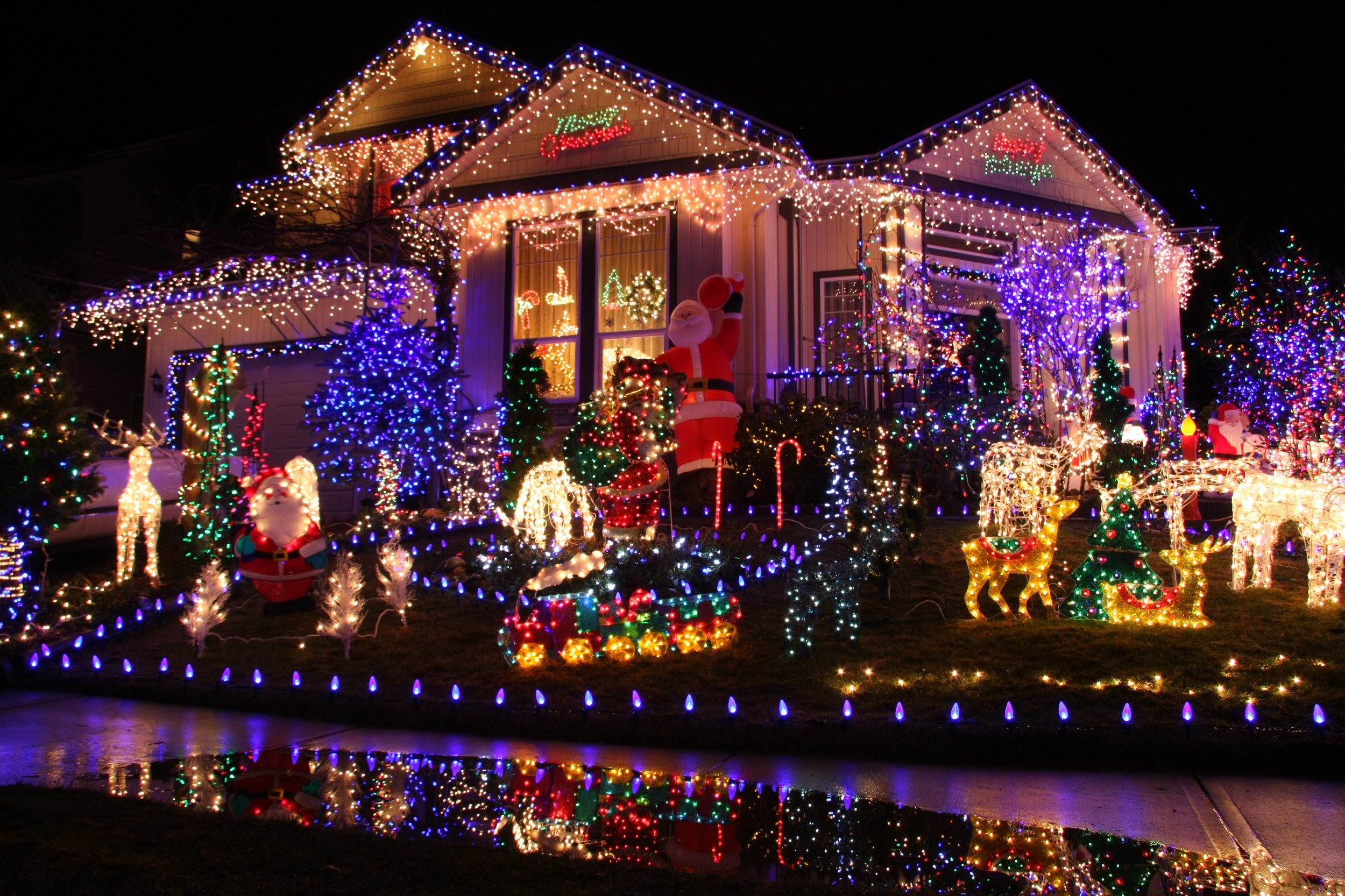 As the festive season draws near, the air fills with the enchanting spirit of the holidays. One of the most delightful ways to celebrate this magical time is by embarking on a holiday lights tour, basking in the dazzling displays and colorful illuminations that adorn our cities. Viewing holiday light displays is a time-honored tradition. What better way to make the most of it than by booking your own tour! Our holiday lights tours can be tailored just for you or expertly planned to suit your preferences.
Phoenix Zoo Lights and World of Illuminations and other Holiday Light Pay Per Car Events do not permit limousines or party buses. Due to the tight turns and many intricate light displays these shows restrict access. For this reason, the bigger party buses are best for customized community tours. We can discuss your specific details and determine the best options!
How to Plan a Holiday Lights Tour
Custom Tours
Embrace the joy of the holidays with a custom tour designed to cater to your desires. Whether it's a specific route or a particular neighborhood, the customization options are limitless. You can handpick the landmarks, attractions, and lights displays you wish to see, ensuring a personal and unique experience that resonates with your holiday spirit. For our custom tours, we love to add a stop off for dessert or maybe a quick stop for caroling at Grandma's house! Adding these personalized stops to your tour creates a truly custom Holiday Family Tradition to repeat year after year!
Pre-Planned Tours
For those seeking a hassle-free adventure, our pre-planned tours offer a curated selection of the most enchanting local holiday displays. Depending on what part of town you are in, our drivers visit local homes published by news sources on the Christmas Lights maps. If you have a specific area you'd like to see, let us know and we'll include that location in your evening! Relax and immerse yourself in the magic as our crafted itinerary showcases the best of the holiday lights in your area with ease.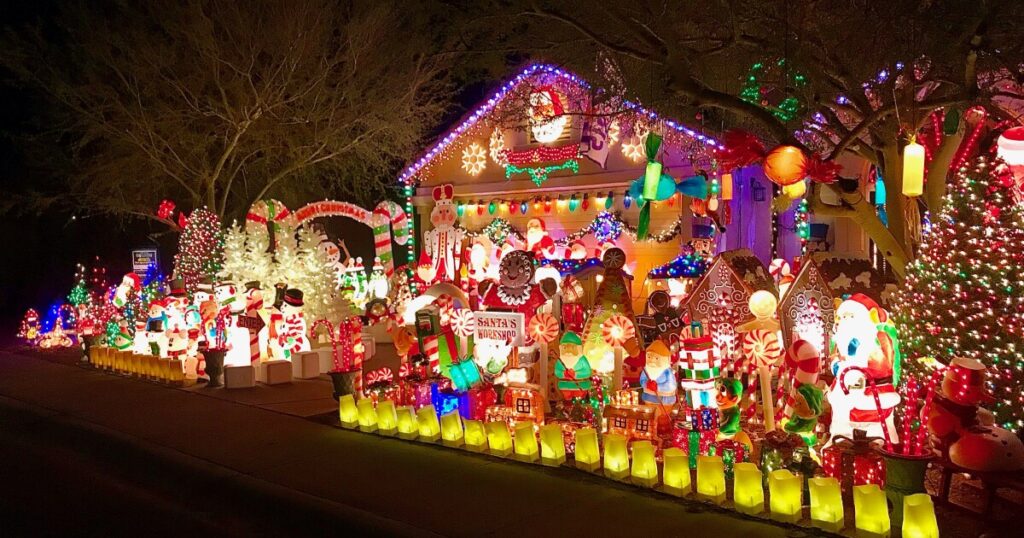 Holiday Lights Tour Options
Experience the holiday lights in style and luxury aboard one of our elegant limousines. Revel in the comfort and sophistication as you glide through the dazzling displays. Ideal for small groups or intimate outings, a Christmas lights limo tour adds a touch of class to your festive adventure.
Gather your friends, family, or colleagues for a joyous and lively celebration on a party bus. With ample space and vibrant atmospheres, these buses are perfect for larger groups, offering a festive setting while you enjoy the twinkling lights and merry decorations together. Our 24-passenger Martini party bus and our 40-passenger Tiffany party bus are our most popular options. Reach out to us on live chat to find the perfect party bus for your group!
Seeking a comfortable and spacious option? Our motorcoaches provide ample room for larger groups, ensuring a cozy yet convenient journey. Relax in the vast seating area and relish the holiday magic with your fellow travelers.
Make the evening even more festive by bringing some hot cocoa or eggnog on board to enjoy!
How and When to Book Your Tour
The holiday season is a time for creating cherished memories and embracing the spirit of togetherness. Contact us today to plan your perfect holiday lights tour and create memories that will last a lifetime. Fridays and Saturdays sell out very quickly! It's recommended you reserve your holiday tour as soon as possible! A 25% deposit blocks your party bus of choice off the schedule. The remaining balance is charged to the card on file 10 days prior to your trip. Reach out to check availability for your special date now!