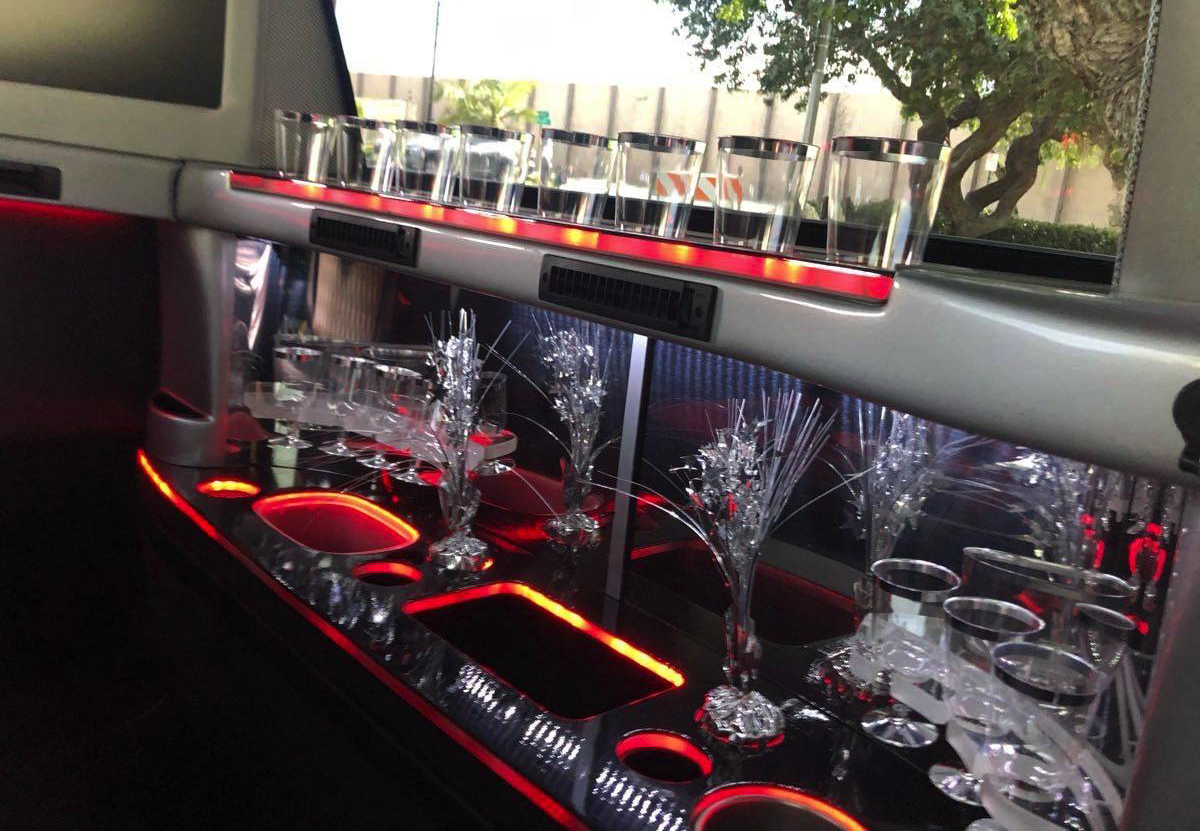 6 passenger, Stretch Limousine

The Lincoln MKT is a luxurious stretch limousine with L shaped bench seating that is perfect for transporting VIPs, couples, and small groups in style. With its sleek and sophisticated exterior design, the Lincoln MKT limousine is sure to turn heads wherever it goes. The interior of the vehicle is equally impressive. The limousine has comfortable leather seats, a state-of-the-art Bluetooth sound system, and a variety of amenities such as a mini bar, and LED lighting.

Whether you're looking to impress clients, provide a getaway car for the bride and groom, or just enjoy a night out on the town with friends, the Lincoln MKT limousine is an excellent choice.

Amenities

Leather Limousine Style Seating
Premium Stereo System with Bluetooth Audio
LED Party lights
Built in Bar
Privacy Divider
Luxury Salon
Climate Control

Perfect for an intimate birthday celebration or an executive charter from the airport, this Lincoln stretch limousine is a great choice for any occasion! Stock the built in bar with your favorite beverage, tune the playlist to your favorite soundtrack, sit back and enjoy!  View our Service options for additional information on booking a variety of special event transportation.

Storage and Guest Count

If you are specifically looking for airport transportation we don't recommend this limousine as it just has a standard Lincoln size trunk.  If airport service is needed for 6 passengers with luggage, please take a look at our Mercedes Sprinter Limousine with luggage space.

Book in Advance

Wedding transportation, anniversary dinners, executive dinners, birthday celebrations, the Lincoln stretch limousine is perfect for a small group!  Reach out on live chat, by phone, or by text to check availability.  Book soon to secure this limousine rental for your event date!