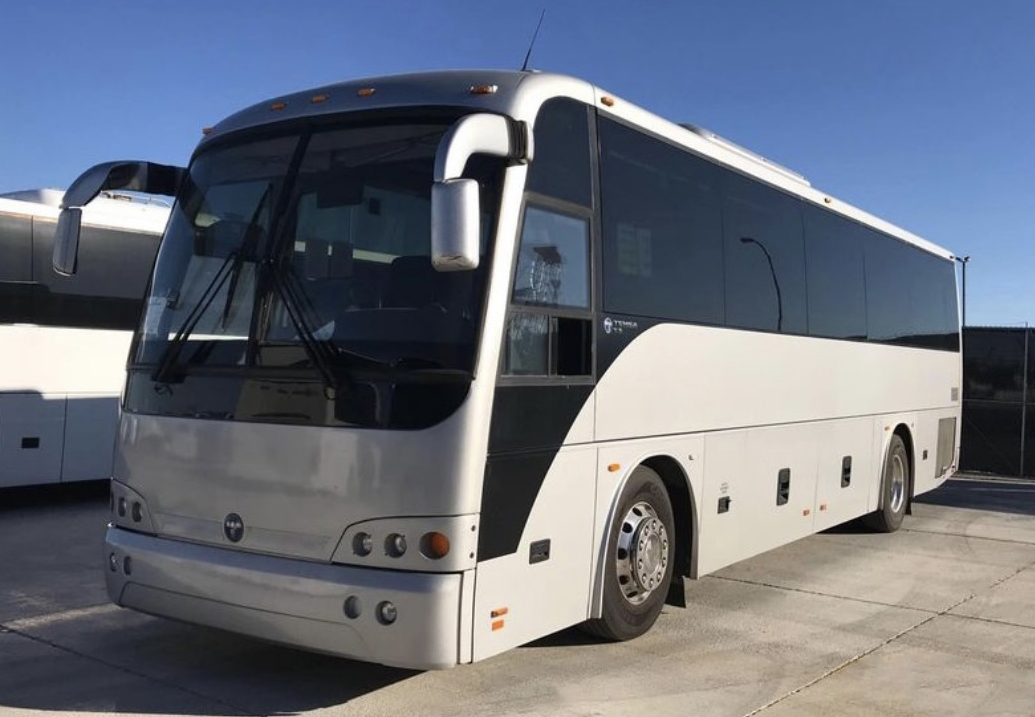 40 passenger, Charter Bus

The Temsa Mini Coach Bus is a top-of-the-line vehicle designed for comfortable and reliable transportation of large groups. With its spacious  interior, the Temsa Coach Bus is perfect for long-distance travel, corporate events, sports teams, and more.

Inside the bus, you'll find comfortable seating for up to 40 passengers, as well as a variety of amenities to keep everyone comfortable on the road with a restroom for added convenience.

In addition to its impressive features, the Mini Coach Bus is also designed with safety in mind.  Equipped with advanced safety features such as airbags, stability control, and emergency exits, you can travel with peace of mind.  With its smooth ride and top-of-the-line amenities, the Temsa Mini Coach Bus is the perfect choice for long-distance travel or any other group transportation needs.

Mini Coach Amenities

Climate control AC
Outlets
PA Audio system
Emergency Use Restroom

Storage and Guest Count

Underneath storage can hold luggage for airport trips or sports team charters.  These coaches frequently take groups to camps and do tours in Northern Arizona.  Seating capacity is 40 guests.

Popular Services

Dinner Charters – a 3 or 4 hour charter is perfect for taking a large group to dinner
Airport shuttling for large group arrivals and departures
Group Transportation for tours or camps in Northern Arizona
Wedding guest shuttling from hotel to venue

Book in Advance

When planning an event for a large group, it's important to secure charter bus transportation in advance.  Reach out to live chat agents or by text or phone to check availability and get a custom quote for your event!