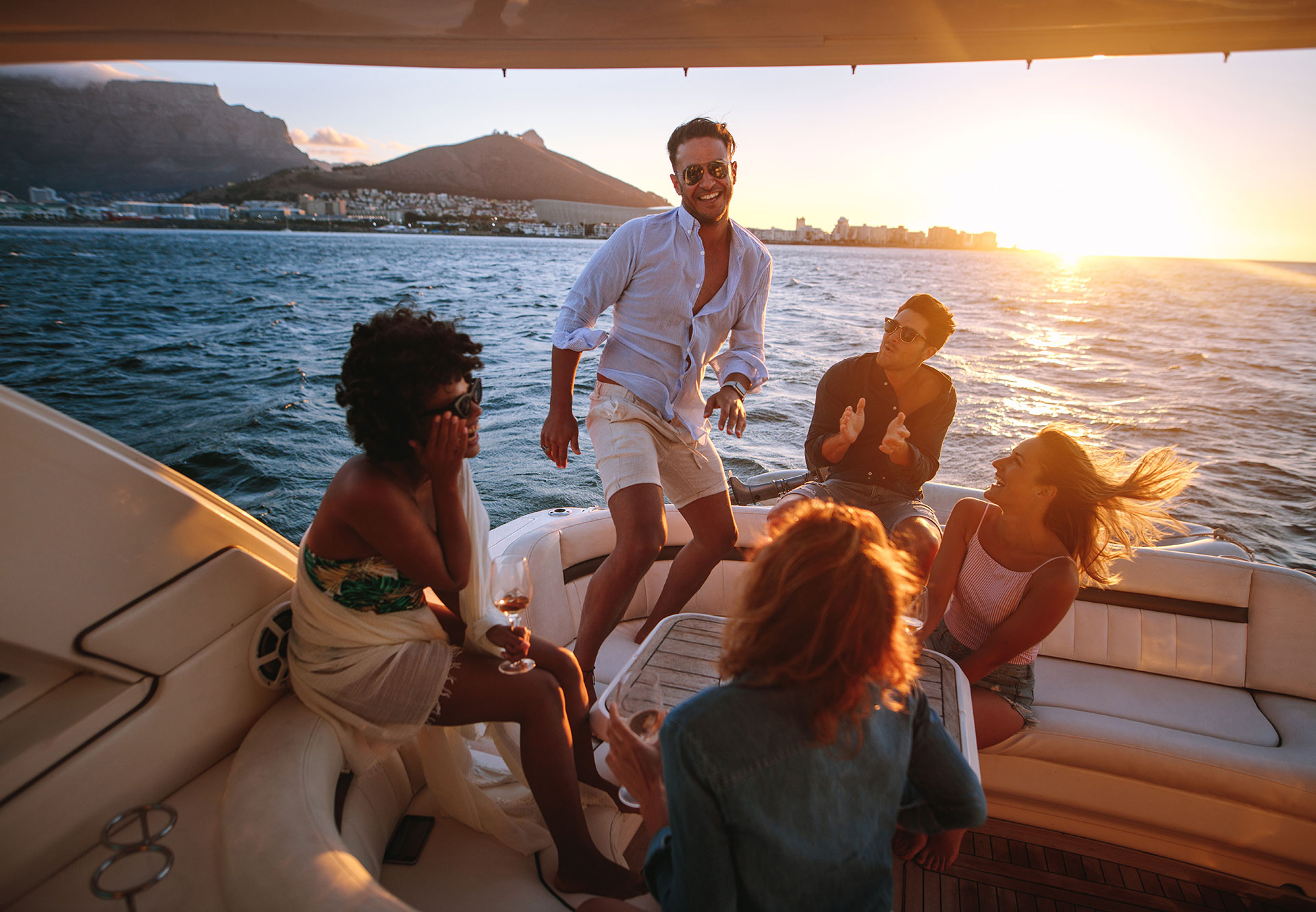 Are you planning a group boat charter to beat the Phoenix heat this summer? We can safely transport your entire group at once to ensure you make it to your scheduled plans together and on time! Book one of our luxury party buses today to start the fun even sooner!
Popular harbors for boat charter rentals:
Popular experiences for this summer: 
Transportation Options for Boat Charters
We have party buses in a variety of sizes, so however large or small your group is, you can all travel together! Our most popular options are the 24 passenger Martini Party Bus and Mercedes Benz Sprinter Limo Party Bus. These accommodate up to 24 and 14 guests – with party lights, Bluetooth audio, and built-in bars, they're perfect for a short ride to your adventure destination!
If you have a large group of 30+ passengers, our Tiffany Party Bus is a great choice! This vehicle has the most amenities, including party lights, Bluetooth audio, a dance pole, and built-in bars. Some of our party buses have storage space for any additional coolers or bags your group may have. 
How to Book your Boat Charter Transportation
Depending on your itinerary, there are two ways to book party bus services for boat charters. We can do point-to-point transfers (one way direct trips at specific times) or an hourly charter. A transfer may be a good option for Salt River Tubing or a lengthy boat charter. An hourly charter can be booked starting at our 2-hour minimum* (subject to change on premium weekends) and reserved longer from there. Hourly charters give you flexibility to direct the driver as needed and leave any personal items on the bus – afterwards, you can direct the driver to make additional stops if you'd like!
End your Day with a Night Out
Keep the fun going after your lake day by heading out to dinner or a bar crawl! We can extend your hourly charter (subject to availability) to add time for additional stops. If you booked a point-to-point transfer to the lake but want to spend more time partying with your group, you can book your return trip as an hourly charter and plan a few stops! Want to stop home and get ready before going out? With an hourly charter, you have the flexibility to direct the driver to make impromptu stops and wait before heading to the next location.
Reach out on live chat to get a quote and check availability for your boat charter adventure!